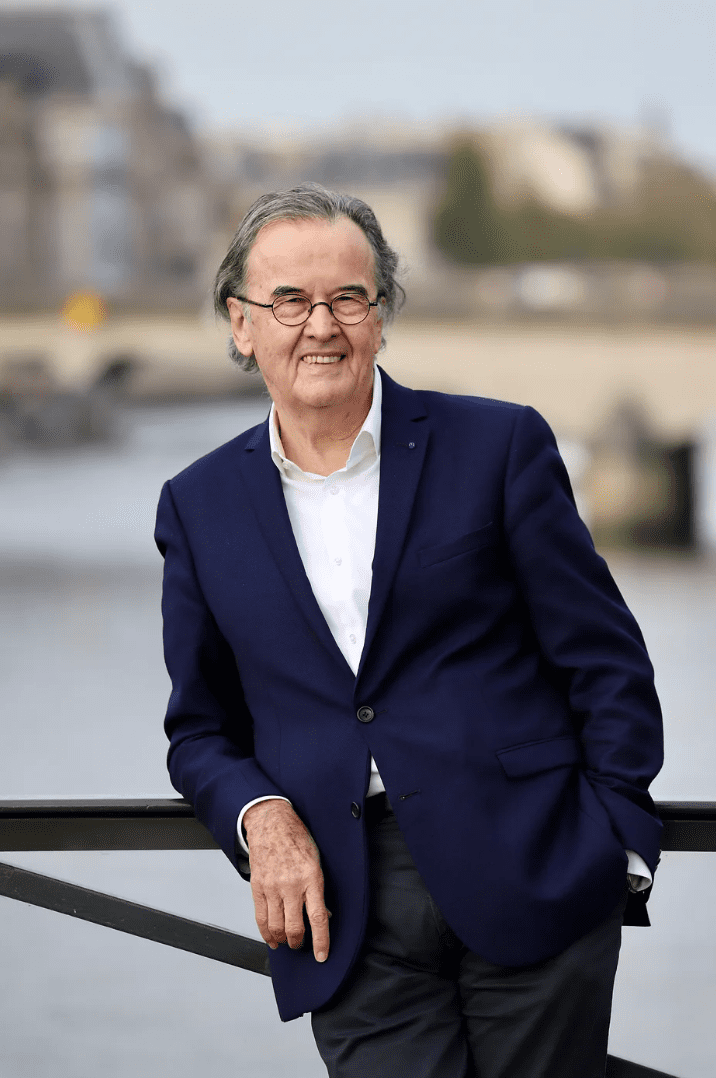 Come meet Mr. Alain Caradeuc, our Secretary General of Les Lumières de Paris in France
Mr. Alain Caradeuc is the most instrumental member who gives all the necessary backbone support to our Hong Kong Chapter. We would like to take this opportunity to thank him for helping our Hong Kong Chapter to become a real success with his impeccable liaison and strategic advice. Here is an article more about him!
Click here to learn more: L'INTERVIEW | Alain CARADEUC, la passion créatrice
Alain CARADEUC is the Secretary General of Les Lumières de Paris - Institut International. He is also a consultant in development and brand management for designers and industrialists in the luxury sector, and is responsible for the Luxury & Cosmetics Unit within the HEC Alumni Association.
Q: After studying at HEC and then starting your career in management control and a stay in New York, you were very soon attracted by the relationship with creation, the management of creators and designers, and the artistic direction of collections for the companies you were in charge of. What is the common thread running through your professional career?
A: A passion for creation in all its forms: in the plastic arts, in music, in writing, first of all. Perhaps the result of years of conservatory piano lessons, regular visits to castles in Brittany or eastern France where I spent my youth, and an attraction to romanticism. Then the discovery, somewhat by chance - but was it a chance or an appointment programmed without my knowledge? - with great designers in the field of fashion, starting with Thierry Mugler, or design like Andrée Putman, photography like Helmut Newton or the plastic arts like Arman.
My path was then mapped out and I have never deviated from it. Fashion first, at the time when this rising generation called "the designers" woke up the sleeping beauties that were the fashion houses. Then design and interior architecture, again guided by the search for new ways to affirm the identity of the brands I was in charge of (Hugues Chevalier, First Time, Steiner, and also the great brand HC28 that I co-created in China with French designers). And to participate in the aesthetic revolution that was then underway in the major markets with a well established goal: modernity, sometimes radical, to replace the centuries of classicism. To promote a modern vision that links our traditions of craftsmanship and excellence with the expectations of our customers for a creation adapted to the contemporary world, its lifestyle and its aesthetic.
Q: In your work in fashion, design, contemporary furniture and interior architecture, you have collaborated with Daniel Tribouillard (Léonard), Thierry Mugler, Guy Paulin, Azzedine Alaïa, Andrée Putman, Antonio Citterio, Didier Gomez, Christian Liaigre, Bruno Moinard, François Champsaur... What do you retain from working with such luminaries?
A: The strength of their intuition, their ability to synthesise latent influences not yet perceived by the vast majority of their contemporaries, to anticipate an expectation and to translate it into creations that make you think: this is what I was dreaming of! I have always been struck by this talent, which is so dazzlingly true and obvious when it is put into action. This unique ability to sense the Zeitgeist that marks an era and to draw inspiration from it for clothes, accessories, perfume, jewellery, furniture, objects, spaces and atmospheres.
In Paris, designers from all sectors find inexhaustible inspiration, the fruit of history as much as of Paris' unique place at the crossroads of all the cultural, intellectual, social and economic routes of the world. The talent of the designers I have been lucky enough to work with is precisely their ability to synthesise all these influences and translate them into original proposals. This permanent hybridization and this ability to retain the best to magnify it by integrating it into the message of France is what has always impressed me.
Q: French luxury goods companies are increasingly relying on the image of Paris to project themselves internationally. What are the capital's assets to shine in the luxury sector? How can it further increase its influence and attractiveness in this sector?
A: Paris is first and foremost its craftsmen who have contributed their know-how and talent to the history of luxury by working for the court and the aristocracy, then for the European ruling families, the upper middle classes and the first captains of industry. These wealthy clients lived in Paris or passed through regularly, as the city had long been the seat of power - political, intellectual and economic. It was only natural that luxury goods should be found and flourish there. Then, with the rise in the standard of living and the arrival of new international markets, these craftsmen, these journeymen, who were at the head of family businesses that were, for the most part, modest, built dynamic companies that were open to foreign markets and became "luxury houses".
In one generation, global companies were created, which have now often become groups, and which have structured, developed and preserved these professions, taking advantage of Paris and its many talents: creators, craftsmen (again!), entrepreneurs, managers and communicators. Everything was in place for the capital to become the world centre of the luxury industry. Paris' assets today are its ability to attract the best in creation. What fashion designer or creator from any country does not dream of being recognised in Paris? It is the ultimate consecration!
The city could gain even more influence and attractiveness if the public authorities, starting with the municipal councillors, better integrated the role of locomotive of the professions that we honour for economic activity and employment. If young companies - mostly craftsmen, numerous and talented - had more favourable conditions of exercise: less expensive premises, more aid for training, advice for the management of their projects and for access to large international markets, for financing. There are already mechanisms in place, but they need to be strengthened. As in the field of culture and the plastic arts. These young start-ups are the future of Paris. French soft power should be encouraged first and foremost in Paris, because Paris has a vocation to speak for France.
Q: Together with Catherine Dumas and Jean-François Legaret, you brought Les Lumières de Paris - Institut International to life in 2018. As you blow out a fifth candle, what is your assessment of the organisation's first years of activity? What are its short-term projects and its medium-term development prospects?
A: Catherine Dumas and Jean-François Legaret's vision was to recognise the richness and diversity of the talents that are at the heart of our capital's influence. The big names in culture, artistic creation, luxury, gastronomy, the hotel industry and excellent craftsmanship, of course, but also the "little hands" who work behind the scenes to make Paris a dynamic, welcoming and generous city, also capable of caring for the most modest and giving them a place in the history of our capital. We are also close to schools and training centres, such as the CFA MédéricParis-Rungis, the Haute École de Joaillerie de Paris, or fashion schools such as ESMOD or the Studio Berçot, among others.
The Institute has decided to honour at its annual gala dinners major houses such as Boucheron, Moulin Rouge, Pierre Hermé or Tour d'Argent, a great artist such as Eva Jospin or an urban art centre such as Fluctuart by Nicolas Laugero-Lasserre and, at the same time, institutions such as the Soupe Saint-Eustache, the Bouquinistes, or the Samu (for SAUV Life). We also believe that our mission is to have these talents and their contribution recognised at the highest level of the State and international bodies. For example, we are supporting the nomination of the Parisian roofers and ornamentalists to UNESCO's intangible heritage. In this respect, we recently awarded a special prize to Stéphane Colinet, MOF in this category. All the winners we honour with our prizes have one thing in common: each of them, in his or her own way, contributes to bringing talent, generosity, courage, sharing and transmission to life.
The success of our breakfasts, meetings and award ceremonies is an encouragement to persevere in this way. We will continue to provide our support and our benevolent and attentive contribution to the future of our capital.

Image: Alain CARADEUC, on the emblematic Passerelle des Arts suspended between the Institut de France and the Cour carrée du Louvre (photo credit and interview: Nicolas Martin-Lalande)