Need Help With Your Password?
In order to sign up for our events, you will need to enter your registered e-mail and password.
Please refer to the instructions on this page to reset your password if you lost it.
If you do not have one, you may also refer to the same instructions to create a password.
Step 1
Press the login icon on the top right-hand corner of any page: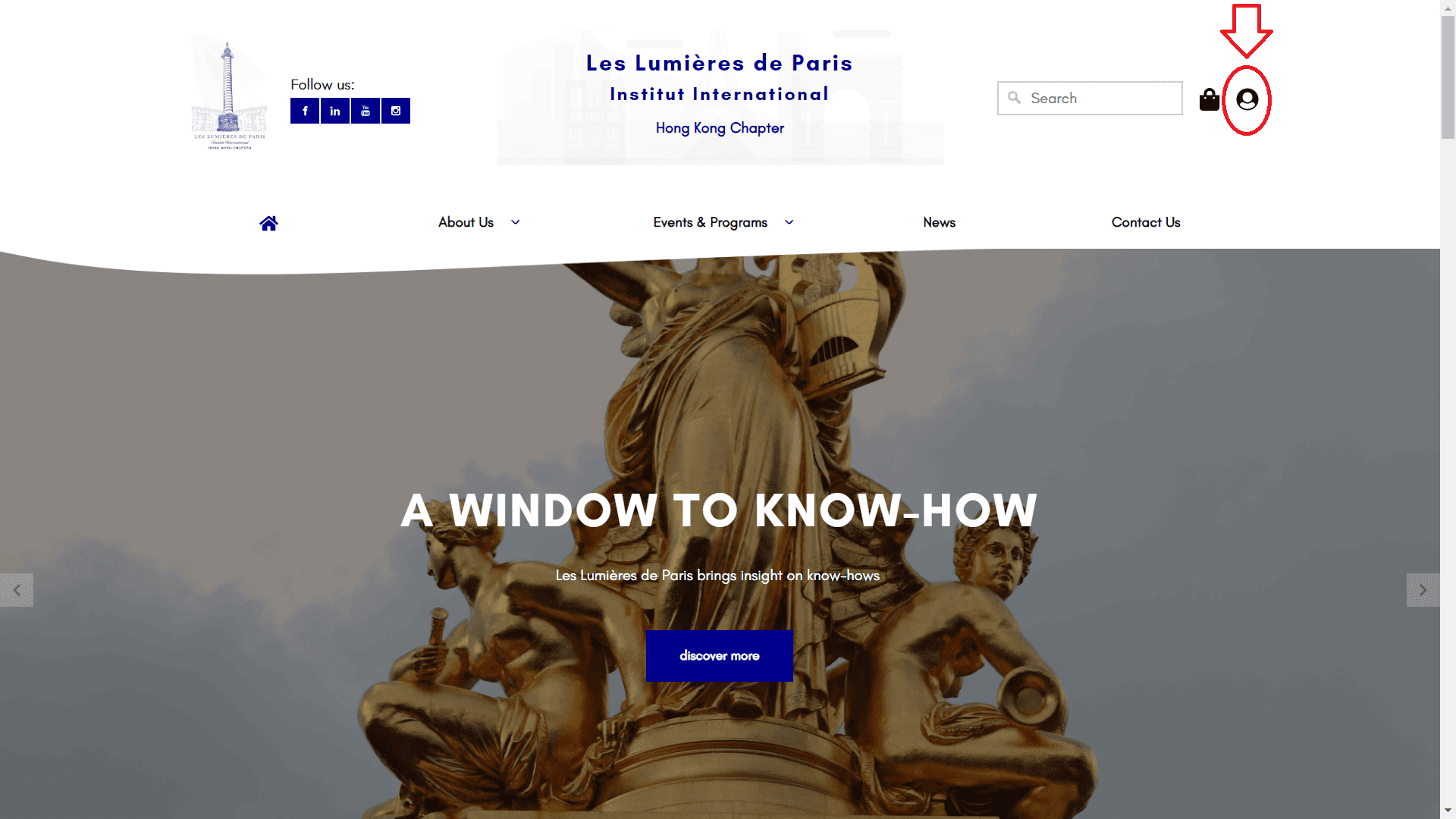 Step 2
Choose "Lost / Forgot Password":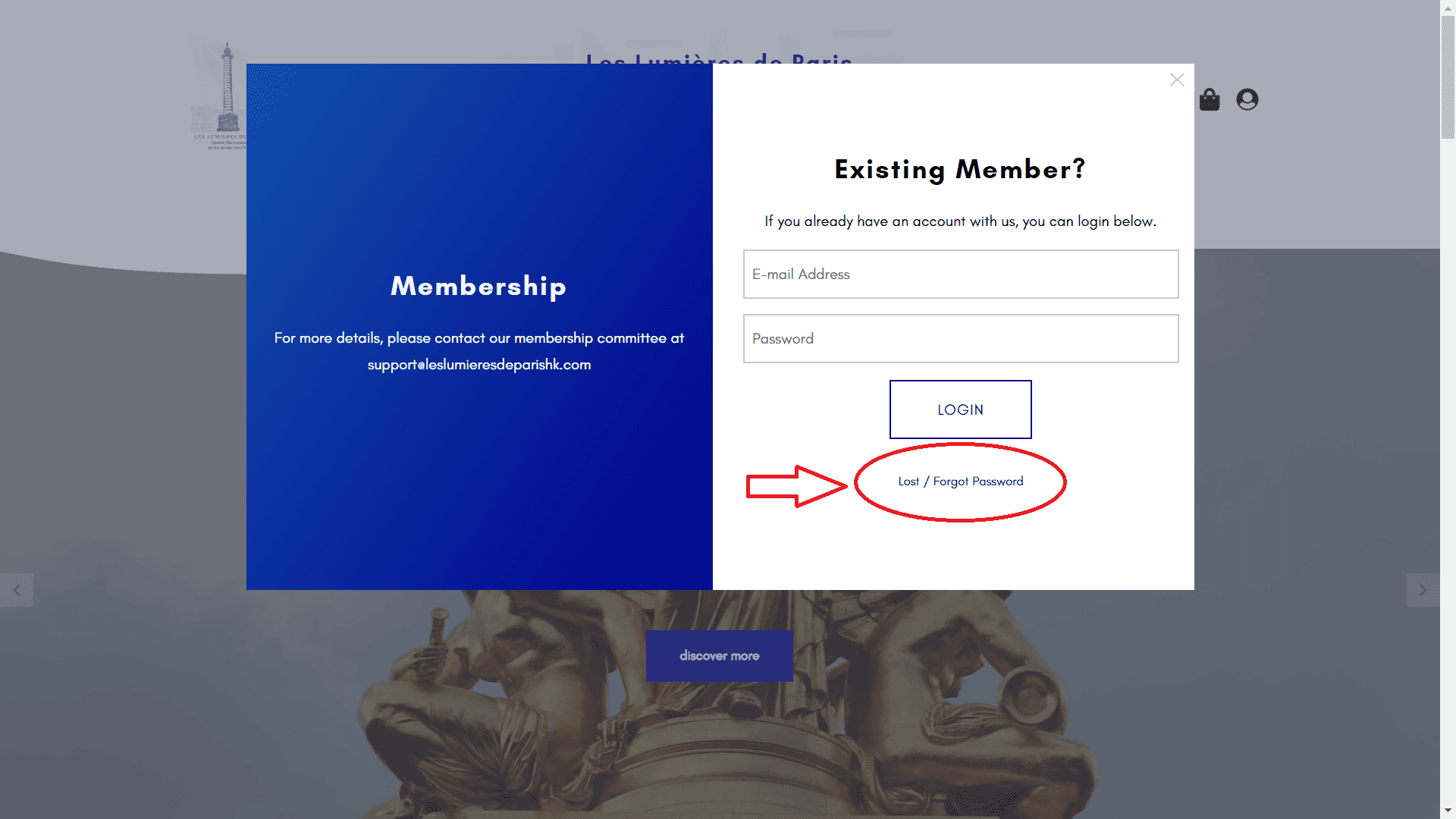 Step 3
Enter the e-mail address that you registered your account with us.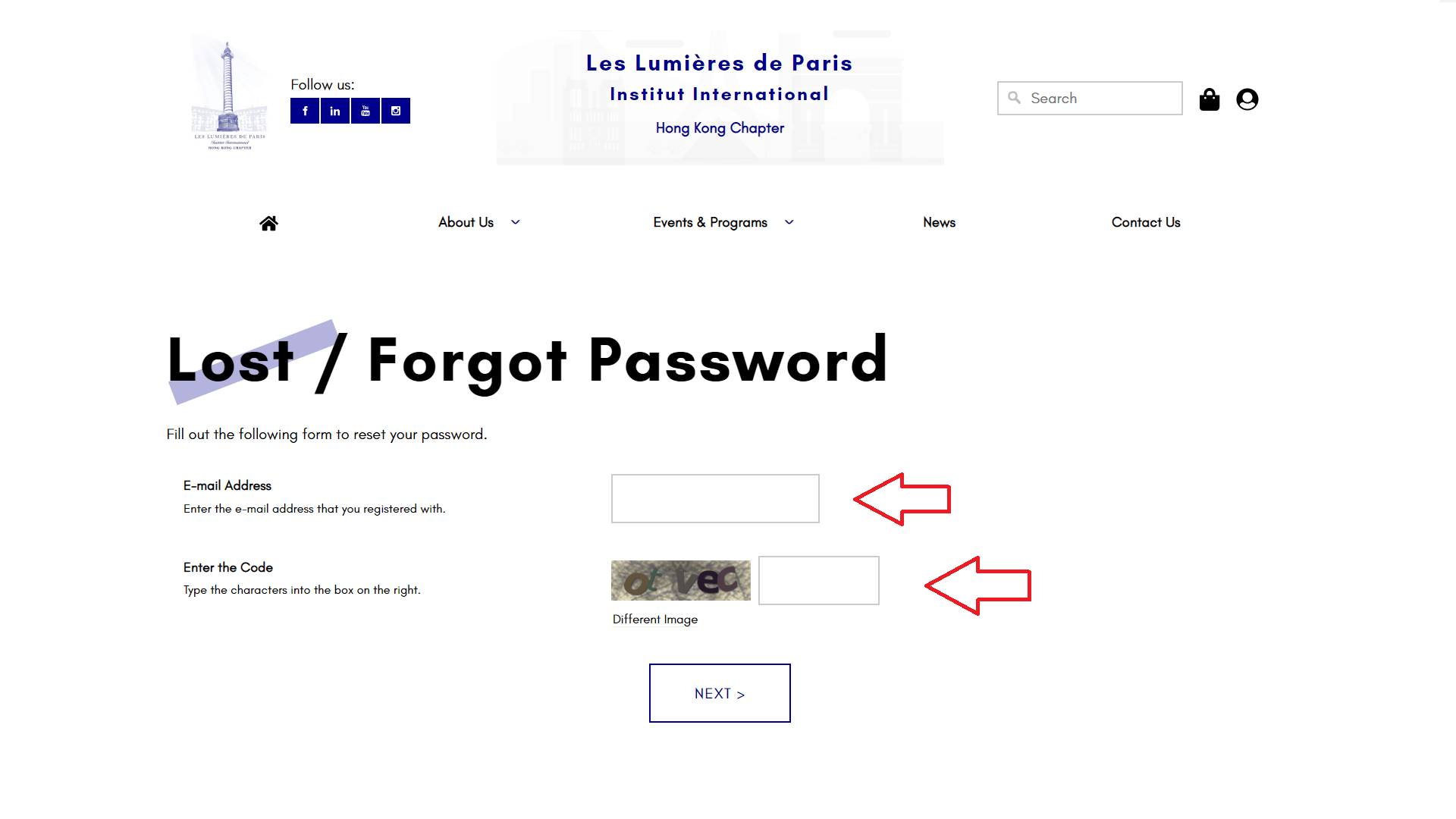 If the message in red below appears, that means the e-mail you typed was not the one you register your account with us. Please try again.
If you are not sure which e-mail you provided at the time your registered your account, please contact support@leslumieresdeparishk.com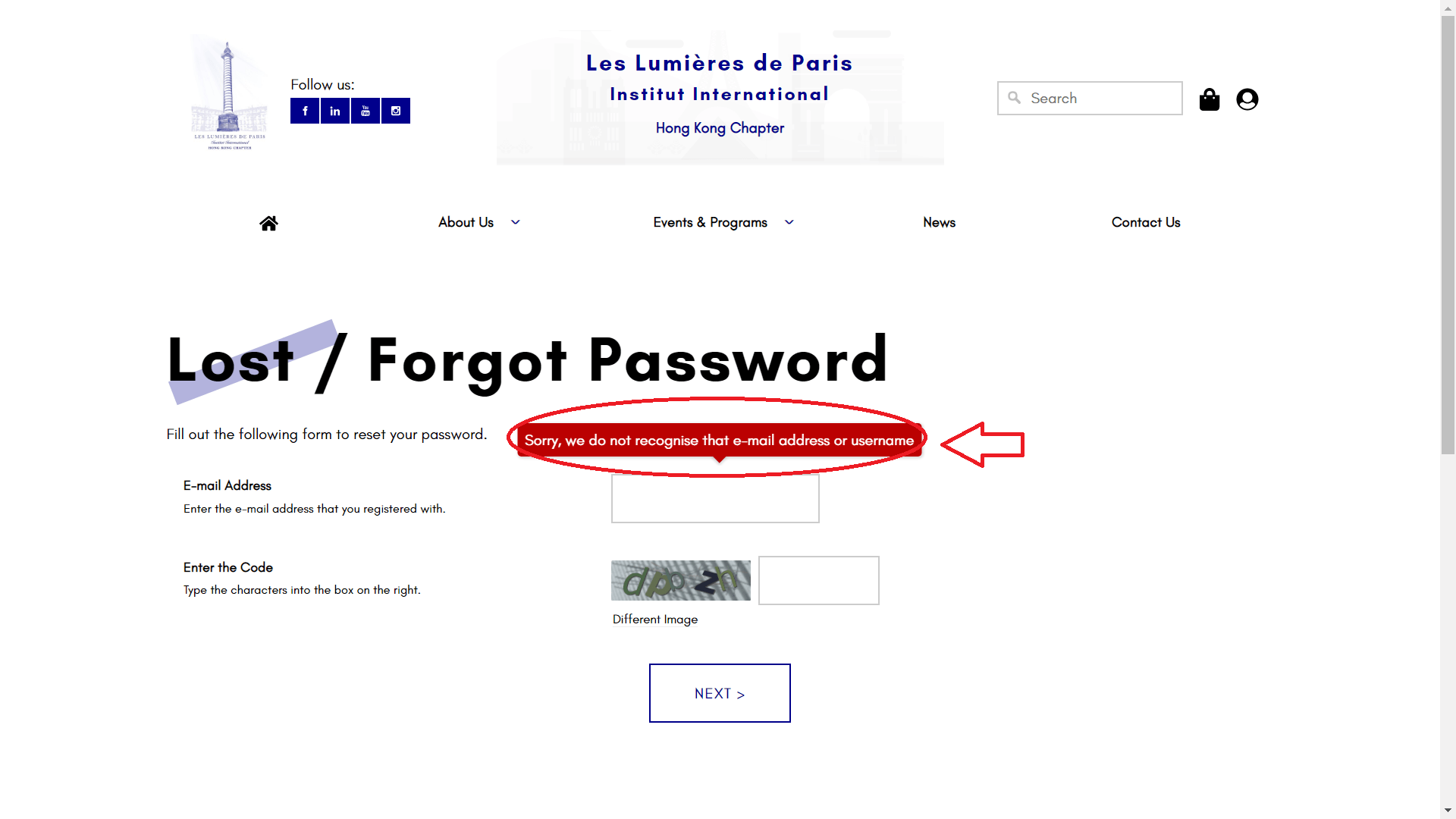 Step 4
An e-mail is sent to your mailbox with a link to reset your password.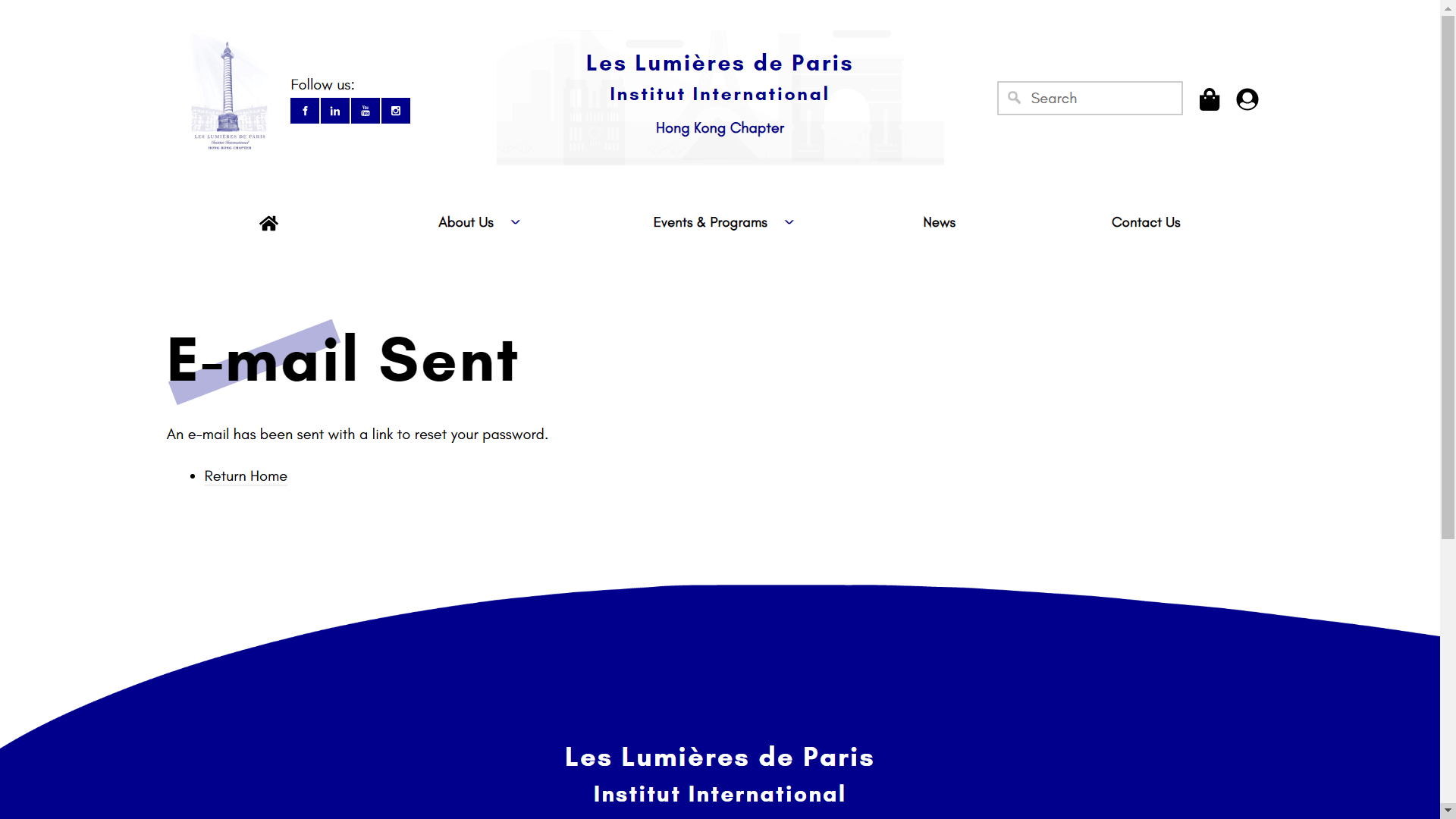 The e-mail looks like the one below. Click the link and follow the instructions to reset or create your password.
If you still could not receive it, please check your SPAM/JUNK mailbox.
If further assistance is required, please contact support@leslumieresdeparishk.com