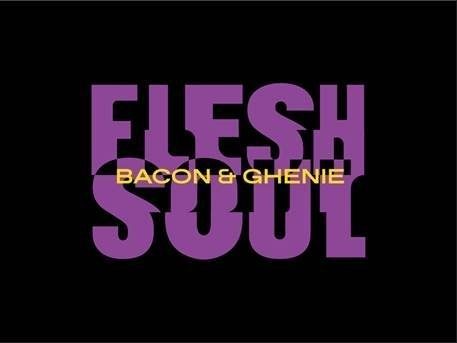 Christie's Auctions and Le Grand Gout Français
Thank you to Christie's Asia Pacific to have organized this very exclusive private tour just for our Les Lumières de Paris Institute Hong Kong Chapter to explore the powerful art of Francis Bacon, Adrian Ghenie and the exquisite private art collection of Herbert de Givenchy.
CHRISTIE'S AUCTIONS AND LE GRAND GOUT FRANÇAIS (Francis Bacon, Adrian Ghenie and Hubert de Givenchy from Paris to Hong Kong)
From Francis Bacon Retrospective in Paris 1971 to Francis Bacon & Adrian Ghenie Flesh & Soul Hong Kong May 2022.
The legendary retrospective at the Grand Palais, Paris, in October 1971, showing one hundred and eight Bacon works, probably affords him the greatest satisfaction of any of his exhibitions. At this time Francis Bacon was among the rare living artists to have been granted such an honour, another being Pablo Picasso in 1966.
From 21 to 29 May 2022 a joint exhibition of over 15 masterpieces by Francis Bacon and Adrian Ghenie, to be held at the Hong Kong Convention and Exhibition Centre, as a special highlight during the week of Christie's Spring Preview and Auctions. This will be an event remarkable for its many "firsts" –the first Francis Bacon exhibition in Hong Kong, the first Adrian Ghenie exhibition in Asia, and the world's first joint exhibition for the two iconic artists. After Hong Kong, the collection will travel to additional locations in Asia.
A major figure in the world of haute couture and fashion, just the name of Hubert de Givenchy embodies the quintessence of elegance, and much more broadly of le Grand Goût français. During his long life, he gathered an exceptional collection of furniture and works of art together with modern masterpieces. Christie's has the great honour to announce the sale of his exceptional art collection. The collection is composed of masterworks from the elegant Hôtel d'Orrouer in Paris and the magical Château du Jonchet just a short drive south of the capital.
Francis Belin, CEO of Christie's Asia Pacific personally welcomed our guests. We would like to express our special thanks to him, his team and the great speakers Cristian Albu, and Georgina Hilton.