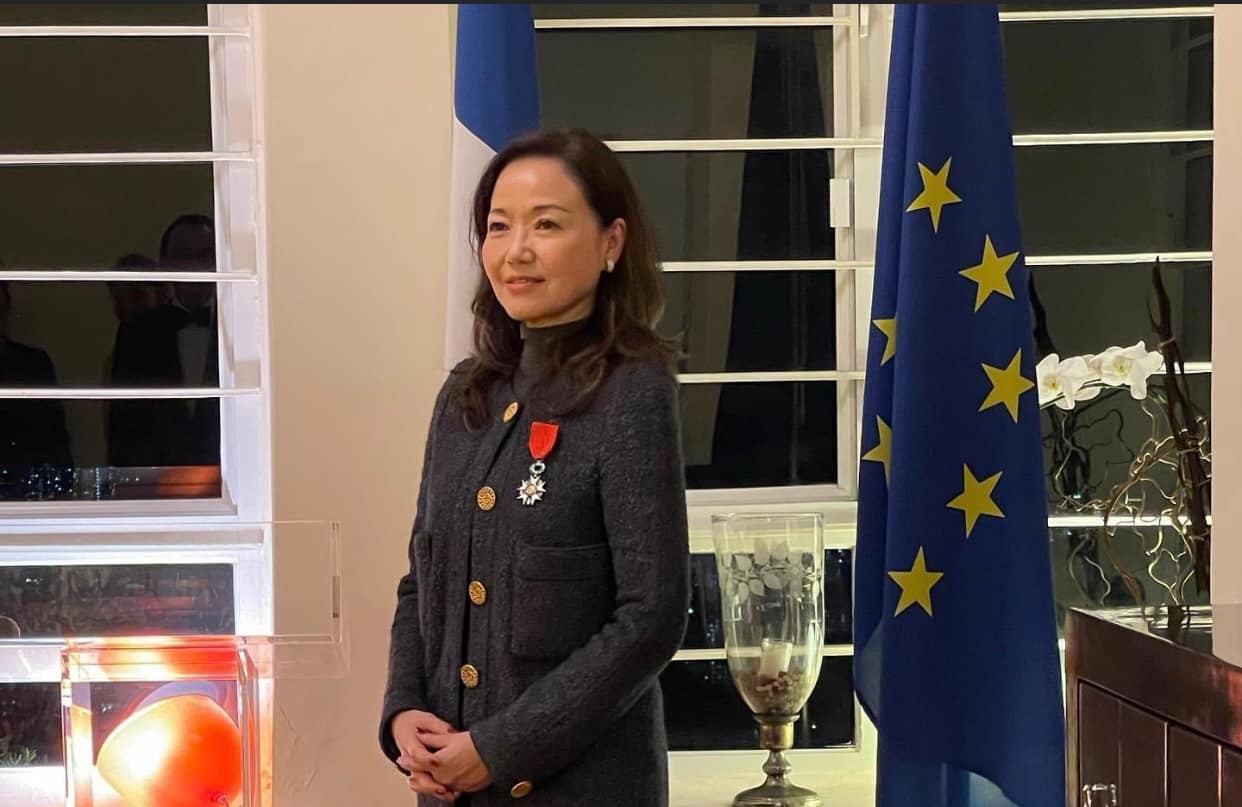 Bestowal of President Mrs Wendy Siu
Les Lumières de Paris - Hong Kong Chapter would like to congratulate its President, Mrs Wendy Siu, for her bestowal as the Knight of the National Order of Legion d'Honneur of France by Consul General of France, Hong Kong & Macau, Mrs Christile Drulhe representing the government of France. The news was announced on 26 July 2022 in France while the ceremony took place at the residence of the Consul General on 10 Jan 2023. This life time medal & honour is the highest military and civilian ranking of order in France called the Legion d'Honneur, established by Napoleon Bonaparte in 1802.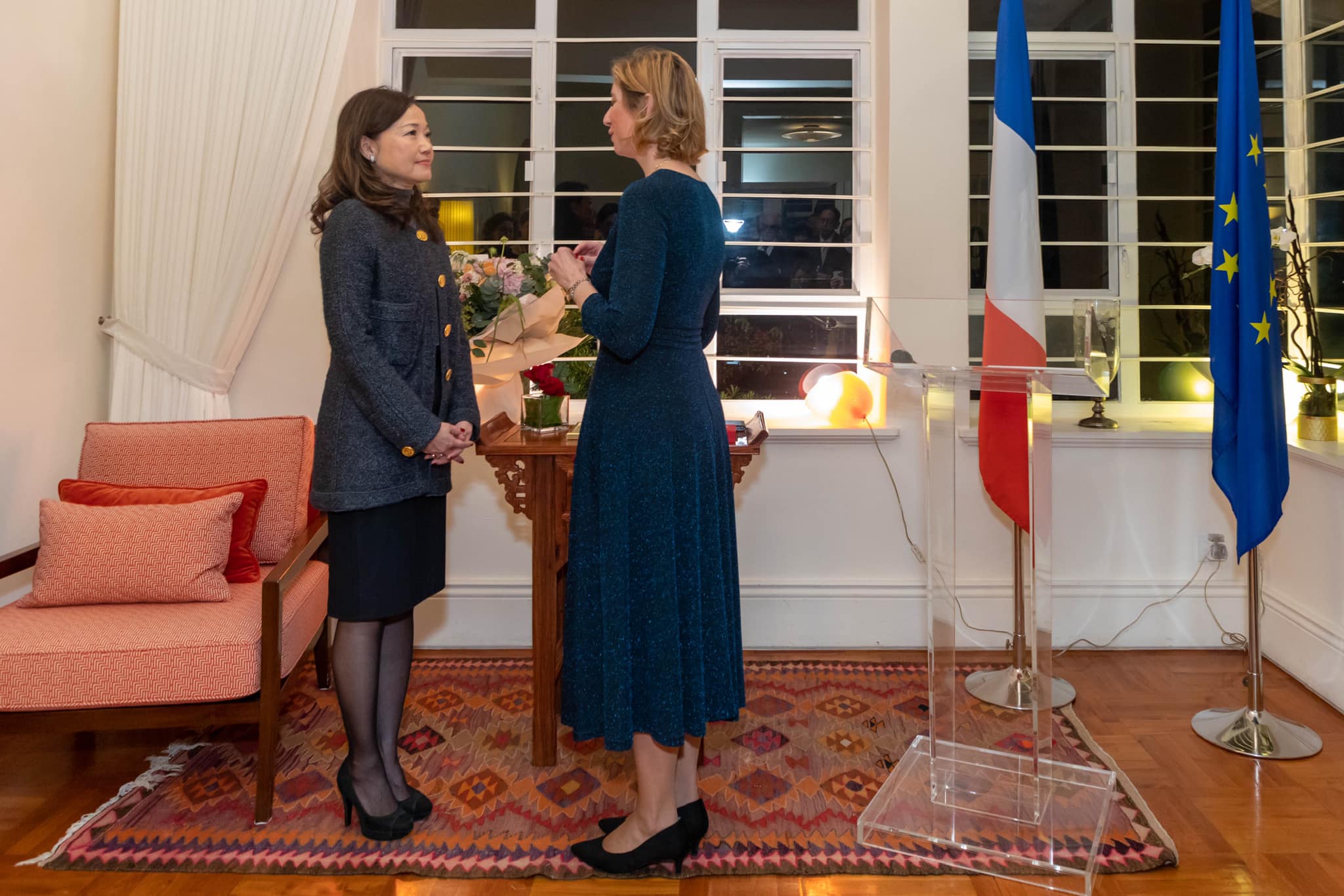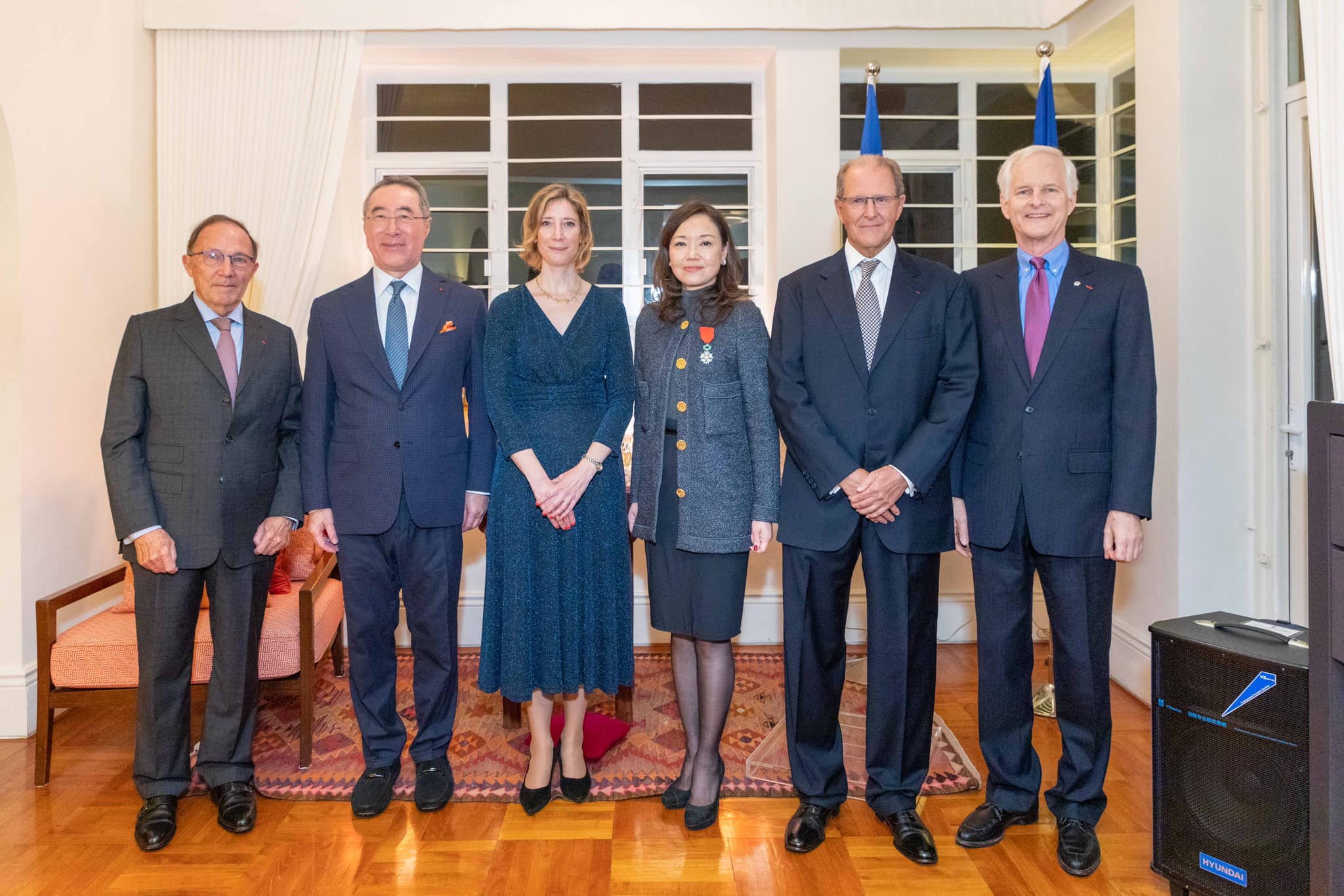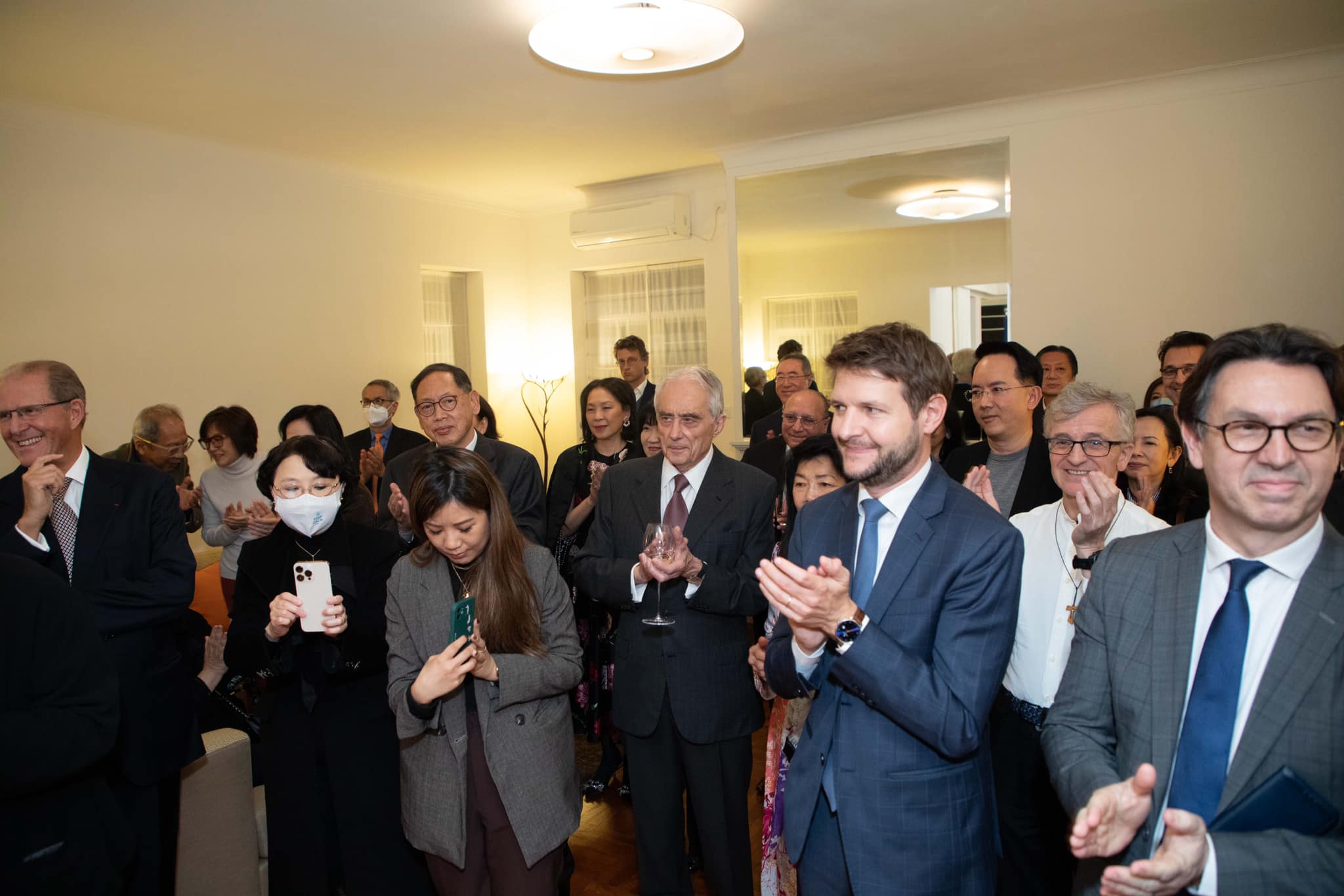 Mrs Siu delivered a heartfelt humble message indicating that she will never forget what she has learnt from her parents and ancestors that merit is not to be given but to be earned. Mrs Siu shall certainly continue to do her best to contribute to the betterment of France, meanwhile fostering business & cultural exchange between France & China.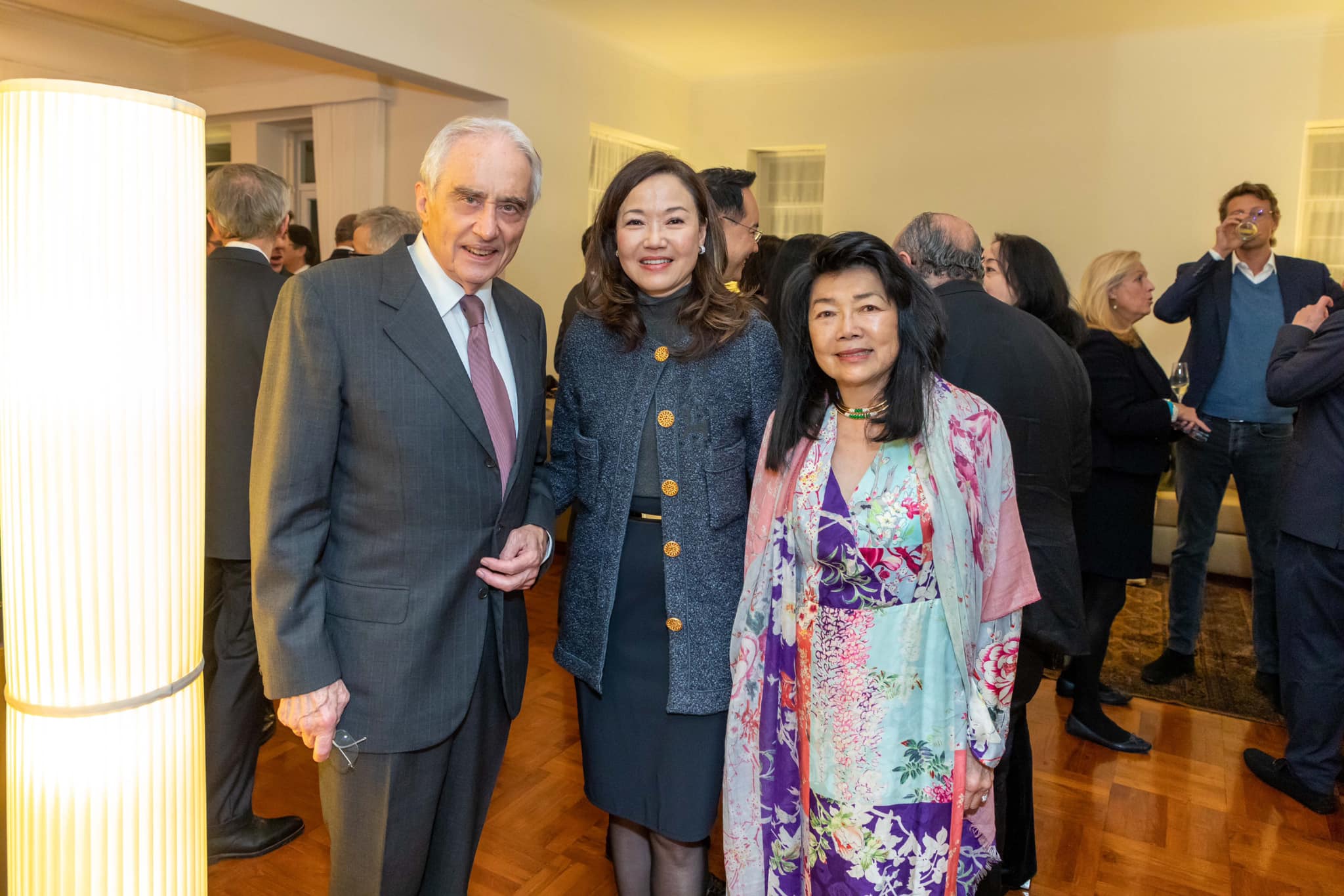 Previously in 2005, Mrs Siu received another national order, Knight (Chevalier) of the National Order of Merit, established by Charles de Gaulle in 1963 to honour those with civilian contribution. Subsequently, she was promoted in 2012 as the Officer of the National Order of Merit.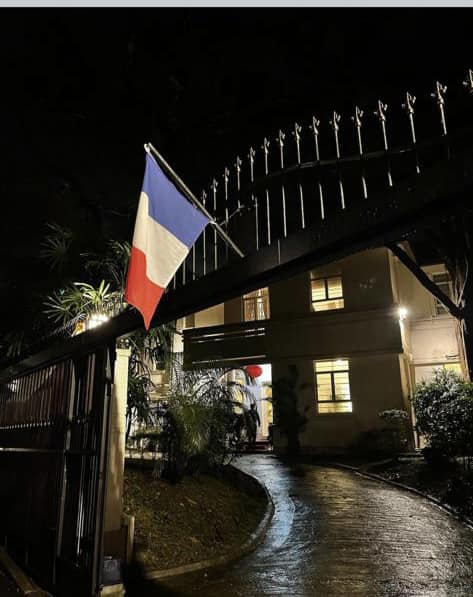 We would like to share the joy with all members of LLDP for Mrs Siu's achievements and celebrate her contributions in building meaningful friendship through exclusive cultural exchanges between the city of Hong Kong and Paris, with other leading cities in China and Asia to follow!
For more details and photos of the ceremony, please click here please click here.