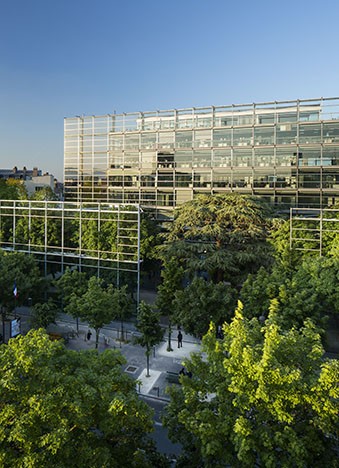 ARTS AND CULTURE: FONDATION CARTIER POUR L'ART CONTEMPORAIN – "Jean Nouvel building, Montparnasse district and most of all Damien Hirst exhibition"
The Fondation Cartier for contemporary art is pleased to host in exclusivity for the members of Les Lumieres de Paris Hong Kong a tour of the latest exhibition of Damien Hirst in their premises with their senior curator via a live stream visioconference. The curator will walk us through the building architecture by Jean Nouvel, the district of Montparnasse in Paris and how important it has been for artists and finally we will go through the magnificent exhibition of Damien Hirst and finish with a Q&A with the curator."
The tour will be held on November 9, 2021, at 6 p.m. to 7 p.m. HKT followed by champagne and refreshment at Grand Hyatt Drawing Room. Souvenir reserved for our guests.
If already a member, you may register here: this event is for of Les Lumières de Paris HK Members only, with one possible guest each.
For more information about membership, reservation and participation, please email to: support@leslumieresdeparishk.com or call 2116-0839, contact Zoie Chan.
Alternatively, if you are already a Member you may register with the following link.
Member registration Member registration