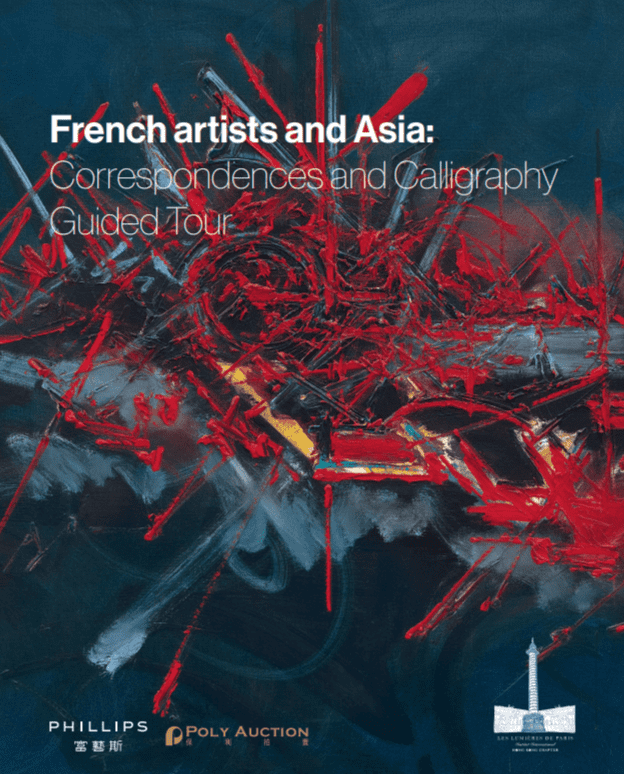 PHILLIPS - "French Artists and Asia: correspondences and calligraphy »
Calligraphy and the art of writing in Asia have fascinated French artists for generations.
Phillips would be delighted to host a private tour of their auction previews and walk the members of Les Lumieres de Paris through the works of Parisian, French and European artists influenced by Eastern calligraphy such as Georges Mathieu or Hans Hartung amongst others.
The tour will be held on 27 November 2021 from 10am to 10:45am HKT
Place: JW Marriott, Pacific Place, Admiralty, Hong Kong Island
If already a member, you may register here: this event is for of Les Lumières de Paris HK Members only, with one possible guest each.
For more information about membership, reservation and participation, please email to: support@leslumieresdeparishk.com or call 2116-0839, contact Zoie Chan.
Alternatively, if you are already a Member you may register with the following:
Register Register