Dualités, Mosaic of Details - preview with Olivia Putman and Sauvereign's founder Bertrand Mak
Date: 25 May 2023, 11:00am - 12:30pm (GMT+08:00) Hong Kong

Dualités, Mosaic of Details - preview with Olivia Putman and Sauvereign's founder Bertrand Mak
Venue: 1/F Metal Zone, ELEMENTS, 1 Austin Road West, Kowloon
At the heart of SAUVEREIGN lies a profound appreciation for art and artistry. As a luxury maison with keen cultural and academic values, we often look to the legendary masters of different art forms for inspiration and creative collaborations, fulfilling our resolution of becoming a cultural platform that unites artists of diverse practices, driven by our guiding ethos "Creating Legends".
Price: Free for members
Members and guests are cordially invited to attend a private lunch with the designer Ms. Olivia Putman at a fun Parisian bistro 'District 8' located at the metal zone of ELEMENTS close to the Sauvereign boutique. Cost of lunch $400 for member and $500 for non-member with a maximum of 8 people.
Venue: District 8 (R009, RF, Metal Zone of ELEMENTS)
If you wish to join this optional lunch on a shared cost basis, for payment, please click here click here
We look forward to welcoming you to the program!
Limited to 12 participants - member can bring up to 2 guests

Please contact us at support@leslumieresdeparishk.com (email) or WhatsApp 98648410 for any queries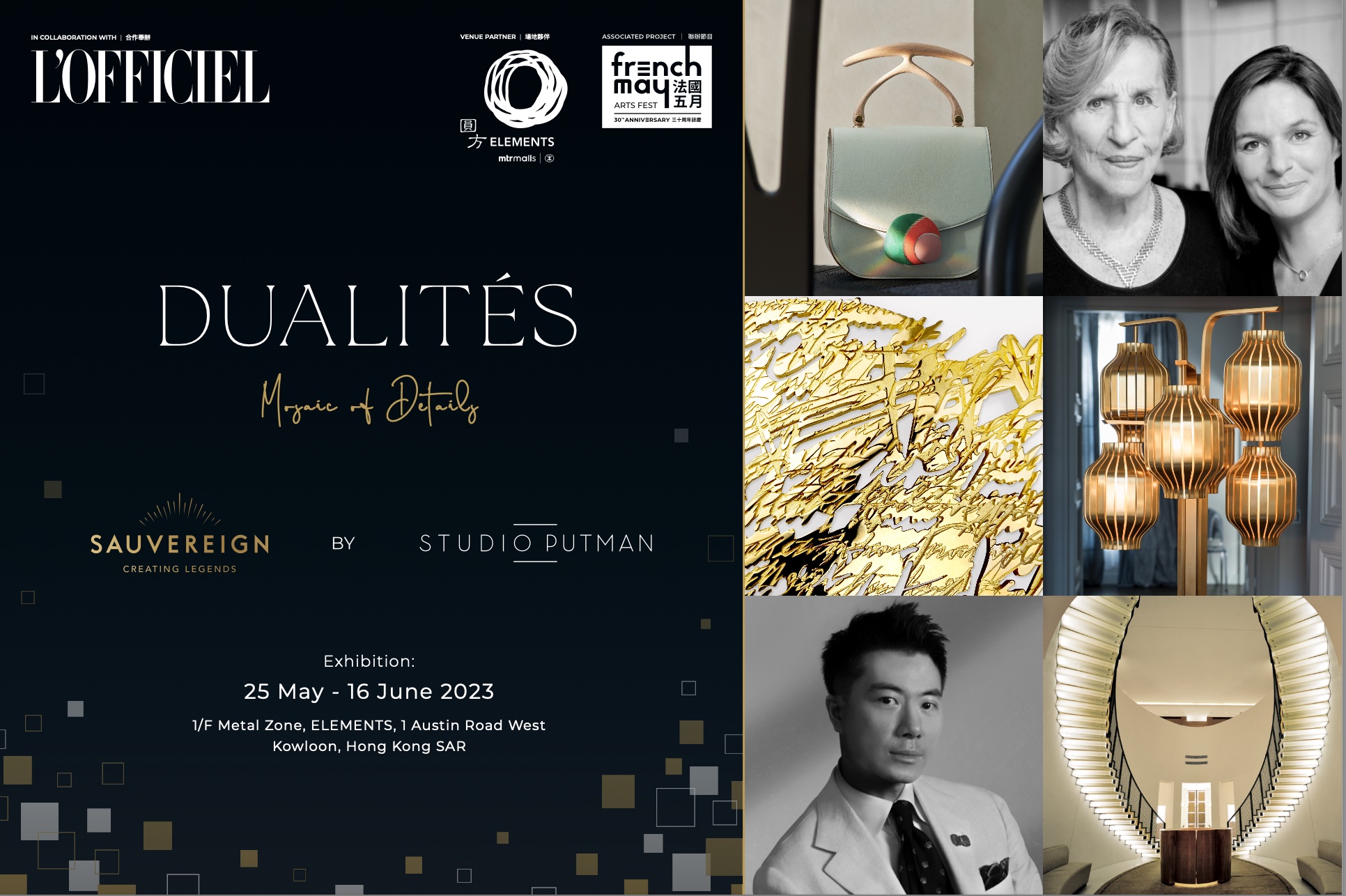 Sorry, you've missed the RSVP deadline for this event.